Trane 90%+ Gas Furnaces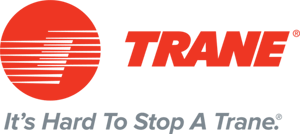 A natural gas furnace converts gas to heat. Gas furnaces are the most popular choice for the majority of modern homes with central heating and air conditioning. Keep in mind, you can only use a gas furnace if you have a gas line hooked up to your home. Trane furnaces are guaranteed to keep your home warmer, your bills lower, and make those winter months a little more enjoyable.
---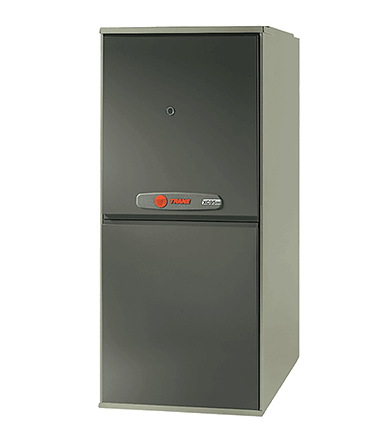 Communicating technology in a fully modulating furnace for the ultimate comfort and greater efficiency. The advanced ComfortLink™ II allows the XC95m to constantly calibrate itself for optimal performance year after year.
---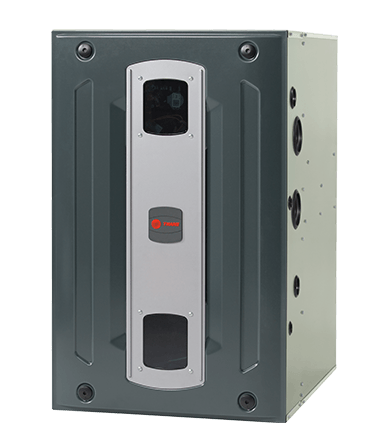 The S9V2-VS furnace is a high efficiency two stage furnace that achieves 97% gas efficiency (AFUE). It features both a variable speed draft inducer and our patented Vortica™ II variable speed blower motor, to bring you and your home comfort and efficient performance.
---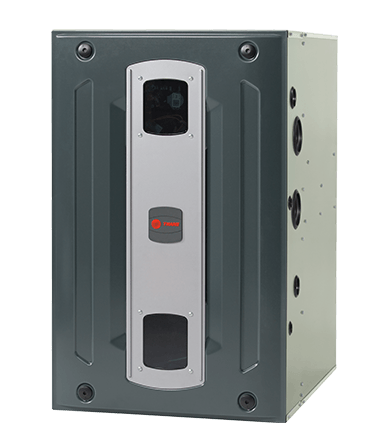 S9V2
The new S9V2 furnace is more efficient in both heating and cooling, offers quiet operation, and maintains the DNA that Trane is known for: quality and reliability.
---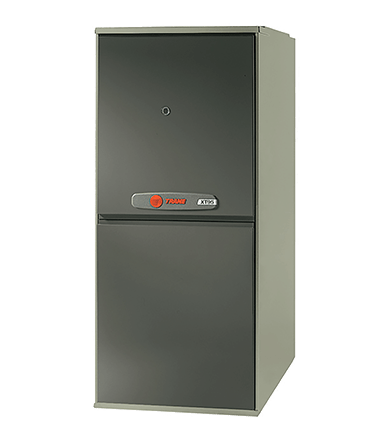 XV95
The XV95 delivers one of the highest efficiencies in the industry, providing superior performance for the ultimate comfort experience.
---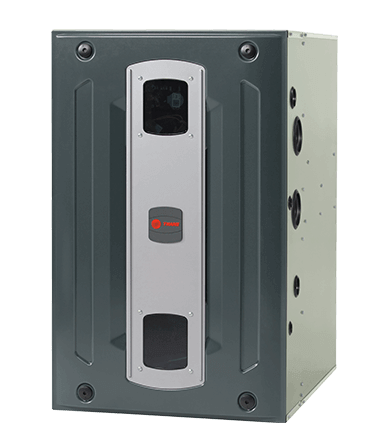 S9X2
The new S9X2 furnace offers two stages of gas heat for comfort in cold weather, and high-efficiency CTM blower for efficiency in warm weather, while maintaining the DNA that Trane is known for: quality and reliability.
---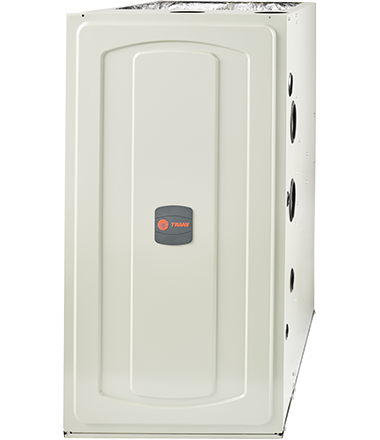 S9B1
The S9B1 furnace helps keep you and your budget comfortable with an AFUE rating of 92% and high-quality components that Trane is known for.
AFUE up to 92%
Stages: One-stage
---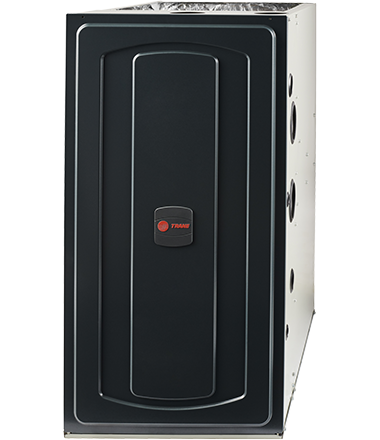 S9X1
With efficient components and single-stage operation, the S9X1 furnace family was designed to keep you comfortable no matter the season.
AFUE up to 96%
Stages: One-stage
---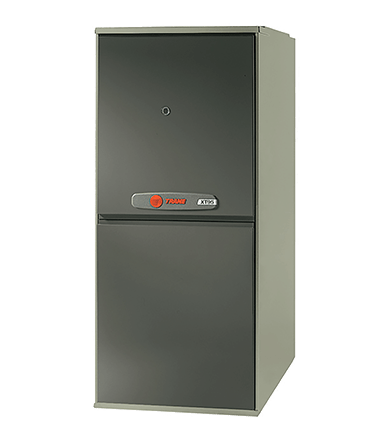 XT95
Whatever your heating needs may be, from gentle warmth on a chilly day to high-performance heating when the temperature plummets, the single-stage XT95 furnace provides energy-efficient comfort every day of the year.
---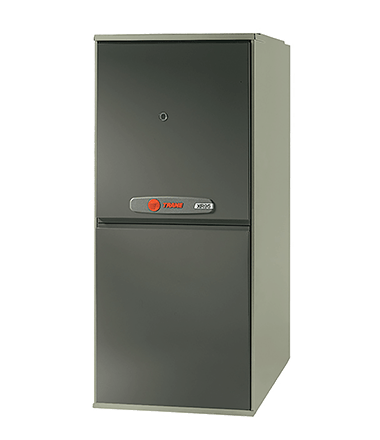 XR95
The XR95 forced air heating gas furnace offers our highest energy efficiency in single-stage performance, which means more of your energy dollars go toward actually heating your home.
---